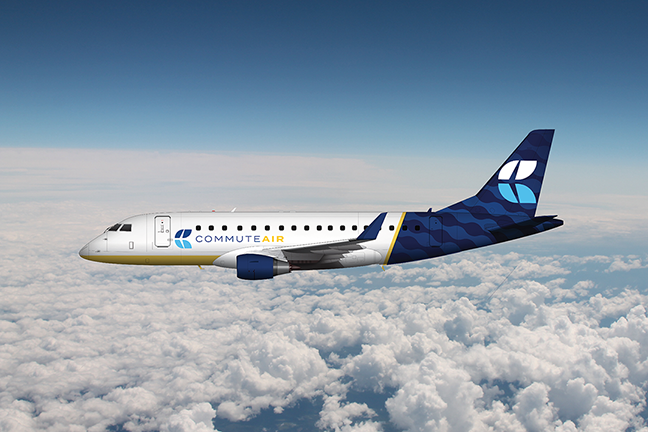 CLEVELAND, Ohio – CommuteAir, a leading regional airline and the sole Embraer ERJ145 operator for the United Express network has executed a purchase agreement with Nordic Aviation Capital (NAC) for an Embraer E170 aircraft.
"The CommuteAir team is pleased to complete this acquisition of an E170 from NAC as part of our previously announced plan to add the aircraft type to our certificate and pursue independent charter opportunities," said CEO Rick Hoefling.
The U.S. Department of Transportation recently issued the company a certificate of public convenience and necessity which will enable the airline to operate commercial flights with larger aircraft.
About CommuteAir
CommuteAir is a regional airline operating flights on behalf of United Airlines as a United Express partner. With an operating fleet of more than 60 Embraer ERJ145 aircraft, CommuteAir operates up to 1,600 weekly flights – connecting people and communities to the world via United's global network. Headquartered in Cleveland, CommuteAir has major hubs in Denver, Houston, and Washington Dulles. Additionally, the company operates maintenance hangars in Houston, Albany, and Lincoln. Founded in 1989, CommuteAir is majority-owned by Champlain Enterprises, Inc. and 40% owned by United Airlines, Inc.
*Photo is a conceptual mockup of a CommuteAir E170